Need new banner... she changed her site name.
With good reason.
Leslie is sweet and charming. I ador her. Her love for
animals is great. Actually I think she would prefer
to be around animals then humans lol.
She has ferrets of her own and takes very good care of them.
Gifts from her

Gift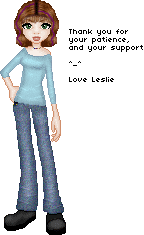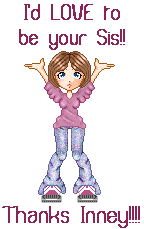 Gifs to her